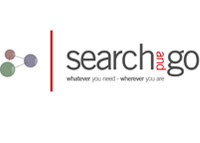 Travel Destinations
Worldwide
Europe
Middle East
Far East
West Indies
The Bahamas

Map of Cyprus
Emergency Services
Ambulance: 112
Police: 112
Fire Service: 112
Night Pharmacies
Larnaca: 1404
Limassol: 1405
Nicosia: 1402
Paphos: 1406
Agia Napa: 1403
Hospitals
Larnaca: 24630300
Limassol: 25801100
Nicosia: 22493600
Paphos: 26940111
Agia Napa: 23821211
Polis: 26321431
Embassies & Consulates
US Embassy: Metochion Avenue and Ploutarchou Street, Nicosia, tel: 22776400
British High Commission: Alexandrou Palli Street, Nicosia, tel: 22775508
Australian High Commission: 2nd Floor, 4 Annis Komninis Street, Nicosia, tel: 22753001
The Island of Cyprus
Cyprus is the third largest Mediterranean island and is steeped in antiquity. Heavily dependant on tourism, Cyprus has grown rapidly and attracts hundreds of thousands of tourists every year, drawn to its dazzling climate, gorgeous beaches and warm, friendly people. It offers holiday and business accommodation to suit varied tastes, from backpackers who enjoy the seclusion of recently-restored inland village guest houses to executive accommodation in luxurious 5-star hotels. Cyprus' archeological treasure trove dates back to the Bronze Age and boasts tombs, mosaics and relics spanning the ages - many of which have been restored and remain where they were discovered; others can be found in museums in the capital, Nicosia, or those in the western resort of Paphos.
Visit Cyprus the Easy Way with Search and Go
Cyprus flight bookings
Cyprus package holidays
Cyprus hotel accommodation
Cyprus Business Travel
The closure of Nicosia airport upon the Turkish invasion of Cyprus in 1974 prompted the hasty tin-hut construction of Larnaca International Airport - now under heavy construction investment to deal with the island's 7 million and growing annual visitors.
And it is at Larnaca airport that most business travelers will touchdown, most probably forwarding to Cyprus' capital city of Nicosia (Lefkosia) to check-in to one of its top-flight hotels to freshen-up prior to attending a business meeting or conference.
Business travelers expect high levels of service and efficiency and Cyprus offers these in abundance. International business conferences or incentive activities are catered for in modern, technologically well-equipped, plush hotels, business suites and conference rooms.
Cyprus sports 350 conference rooms, seating capacity for 30,000 people and 30,000 beds in hotels with conference facilities. But Nicosia is not the only city with such facilities; Limassol, Paphos and Larnaca, as well as the free area of Famagusta all play host to the world's business communities.
The Cypriot government recognized the opportunity to develop a hi-tech communications infrastructure and the island's accession to Europe in 2005 saw trade boundaries vanish overnight and heralded revitalism for its domestic industrial and manufacturing markets and, also having established itself as one of the world's principal conference centers, is no longer critically dependant on tourism for wealth and financial stability.
Besides, what better way to conclude a day's business than to leave footprints on a sandy beach then plunge into the cool blue waters of the Mediterranean.
Cyprus Vacation / Holiday Travel
Cyprus has much to offer the vacationer. Quite apart from varied accommodation - modestly-priced quiet tavernas to executive business accommodation - the Jewel of the Mediterranean also offers broad-spectrum satisfaction in terms of vacation activities.
Cyprus' people have come to terms with tourism and because of their relaxed, natural bonhomie, the visitor immediately senses an uncontrived reception. As an island, Cyprus once relied upon her natural defence - the sea - but this is no longer its primary port of entry, deferring now to the principal aviation gateways of Larnaca and Paphos international airports.
Paphos was once the first port of call from early BC centuries but now defers to Limassol, maintaining both freight shipping and cruise liners - and the occasional military frigate. The remnants of Paphos harbor - a Byzantine fort, rebuilt by the Lusignans then stripped and strengthened by the Ottomans - plays its part in the island's principal resort.
Paphos has grown rapidly in popularity from the late '80s, as has much of the island, evidenced by furious construction work and refurbishment to hotels, stores and restaurants in key tourist areas like Coral Bay and, indeed, along the whole of the western coastal shore line.
Paphos Harbor on the Western Coast of Cyprus
UNESCO added the whole of Paphos town to its World Cultural Heritage List, not an extravagant but sensible concession, given the number of ancient artifacts, relics and monuments dating back millennia, dotted throughout and around Paphos and the surrounding district. Mosaics, tombs, pillars, churches, caves, coves, catacombs... many now housed in the two museums in Paphos old town. Paphos is an archeological treasure trove and remains so under tireless excavation to the present day.