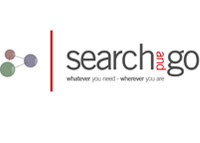 Travel Destinations
Worldwide
Europe
Middle East
Far East
West Indies
The Bahamas

Map of Paphos
Business in Cyprus
Cyprus is located between the three continents of Asia, Africa, and Europe, providing an attractive, versatile and diverse market place.
Cyprus has a stable business environment, with a steady currency and macroeconomic stability.
Cyprus has a favorable taxation climate, with no double taxation for any incorporations.
Cyprus has a skilled and flexible labor force with a well developed infrastructure.
Cyprus complies with the European Union Code of Conduct for Business and Taxation and OECD (Organization for Economic Co-operation and Development) regulations.
All net profits of international businesses are taxed at the rate of 10.25% only.
International partnerships are granted full tax exemptions on profits.
International company branches are granted full tax exemptions on profits if the management and control is outside of Cyprus.
Cyprus - Activities and Places of Interest
Being an island, it is only natural that Cyprus should offer a variety of shorefront and water activities for vacationers. Its coastline offers miles of sandy beaches as well as cliffs and caves to explore - especially under water. There are numerous scuba diving opportunities and some 50 or so dive sites along the southern and western coasts. Paphos is home to a number of independent diving schools but many of the more up-market hotels have in-house diving schools. Shore dives in shallower waters offer grotto experiences although the more adventurous will appreciate the deeper dives to the two wrecks, the Vera K and the Achillias, lying in 11 meters of water.
Visit Cyprus the Easy Way with Search and Go
Cyprus vacation villas
Cyprus car rental (auto hire)
Cyprus flight bookings
Cyprus package holidays
Cyprus hotel accommodation
Cyprus Business Interests
Tourism is the primary business activity in Cyprus. Both Cypriot and foreign nationals have sought opportunity to offer various and diverse activities for the vacationer, but it is the trading of land and property and especially within the construction industry that serious business takes place.
Holiday homes, villas, hotels and apartments are being built at a frantic rate on both the north and south of the divided island. However, the buying, selling and leasing of property - real estate - takes place in all the towns and cities across Cyprus. BuySell International Real Estate is the largest real estate magazine in Cyprus.
It is relatively easy for foreign nationals to purchase property in Cyprus, simpler than in many other countries. Cyprus' ascension to the European Union will likely lead to the abolishment of the 4014 m2 extend constraint on freehold ownership of a villa or track of land by Europeans; United States and other foreign nationals will likely be restricted for the foreseeable future. Further, such provision for European purchasers, and the fact there is no restriction on the number of plots purchased, means a likely sharp escalation in land and property prices as available volumes diminish.
The early '90s saw the start of rapid property development in the west and thereafter across southern Cyprus. Those foreigners and locals who invested in and built property for domestic or tourist use are now reaping the benefits of a buoyant market. All eyes are now on the north, especially since the new generation of both Greek and Turkish Cypriots are coming to terms with not perhaps unification but with the opportunities to develop the northern half of the island under a more stable political climate.
Cyprus Holiday Activities
Larnaca, on the eastern side of the island features the wreck of the Zenobia, an almost-new huge car ferry scuttled as a shipping hazard after a ballast tank flooded just out of harbour, now resting in an average 25 meters of water, 1400 meters off shore and well worth a visit by the more experienced diver. Other wrecks, like a patrol boat, a private yacht and a timber freighter, can be found dotted about the shores, and a number of diving schools operate scheduled trips to these sites.
Back on dry land, there are numerous places of antiquity to visit, especially around Paphos, probably the more famous of which are the various Roman houses located near the harbour, home to exquisite mosaics. The House of Dionysus, discovered in 1962, dates back to the 2nd or 3rd century, it's floors depicting mythological scenes and geometric designs.
Paphos Lighthouse on the Western Coast of Cyprus
North and to the west near Paphos lighthouse lies the Roman Odeon amphitheater, while further along the coastal road lies the Tombs of the Kings. Although described as such, they were carved over a period of 600 years from solid rock as family graves for the dignitaries of the region. Eight groups of tombs worthy of note have been itemised, with numbers 3, 4 and 8 being the more elaborate structures. Individual tombs in alcoves and niches are reached by passages in sunken courts, some featuring Dorac columns, again all hewn from solid rock.
Excavation continues to this day as burial mounds are unearthed across the site; however, there is little likelihood of treasures being discovered since all would have been long ago looted.