Florence City of Romance
Where the Italian Renaissance begun and now considered one of the most romantic cities in the world, Florence has always maintained certain independence about it whether in politics, cuisine, art and history. Jack Carter from Travel Extraordinaire says that "Florentine's are quite pragmatic when it comes to how they vote and how they do business, on one hand, doing business in Florence can be tied to excessive red tape and you are generally at the mercy of bureaucrats, but if you know the right person then what can take you weeks to negotiate can be cut down in time to a few days".
When it comes to local and regional cuisine this is one of the areas where the residents of Florence truly excel. There is an attitude that if you are even lucky enough to lease premises in central Florence then you must be damn good to open up. Even the tourist establishments have certain flair about them, albeit expensive. I remember a couple of years ago visiting the Basilica di Santa Maria del Fiore on a particularly hot day, opposite there is a small tourist cafe with outdoor seating, I stopped for a lemonade and a small roll with goats cheese and tomato and the bill coming to €25 and wondering how much it would have been if I had dinner. Talking about dinner we recently had submissions from two restaurants in Florence in the Search and Go Directory. Garga Restaurant Florence is located on Via Del Moro and pretty much down a back alley. Don't let this put you off. It has been described as one of the better restaurants in Florence serving freshly made pasta, seafood, and of course, the famous Florentine Steak (Bistecca Fiorentina) and sold by the kilo. Garga was developed by husband and wife team Sharon Oddson and artist Giuliano Gargani (Garga), the restaurant reflects his artistic style and everywhere you look are various paintings and sculptures from artist such as Mario Madiai, Janet Lansil, and other local artist.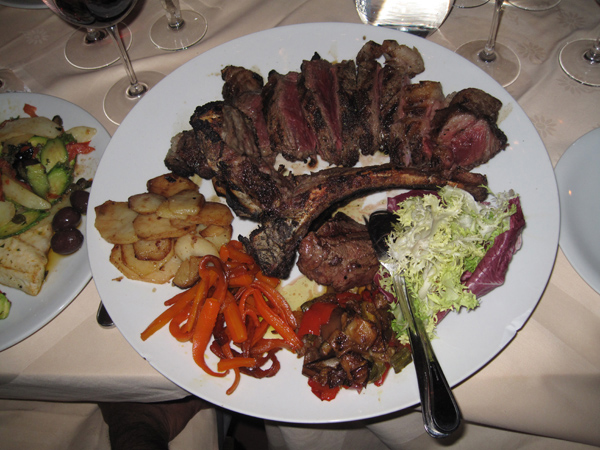 At the other end of town in walking distance to the main cathedral via a couple of streets is Ristorante la Giostra which does actually boast as being the best restaurant in Florence. When we visited La Giostra the extremely knowledgeable staff served us home-made Papardelle with wild boar from Maremma, pine nuts, berries and a Pecorino cheese sauce, I cannot even describe here without salivating how good the food was at La Giostra. For a romantic evening or a party of close friends this would be the perfect venue.
Whats New at Search and Go
Still on the subject of food (it is something we never get bored with) a new addition to the directory is from Alex's Good Food Restaurant in Bournemouth, UK. Alex De Freitas creates wholesome healthy food "that is good for your soul". Also in the world of health is Rapha cycling clothing a company that makes even the most hardcore of road cyclist look very cool and provides clothing that is functional for all weather conditions.
How Do They Build Those Websites?
Our featured article this month is from new media agency Sonet Digital and is titled Understanding website development. An indepth overview on some of the technologies used in creating and developing static and interactive websites. It is a seven part article that includes a section of cascading style sheets, website architecture, multimedia and web content. Well worth a read.
Notable Mentions
There is always firm and positive competition in the world of fashion and beauty, hairdressing and styling is no exception and in Paris only the best survive the harsh critics of their industry. Philippe Willerval is an up-and-coming hair stylist that is fast becoming according to his fans one of the best hair stylist in Paris.
In the world of numbers and finance comes Elson Geaves Accountants a small and growing accountancy in the county of Dorset that offers sound business advice and tax audits.