Web Directory Commentary & Highlights
Markets on the rise
There is no point going over the travails of 2008-2009, I think by now everybody has had quite enough of hearing about the economic woes of the world as it has seemed to have had some negative affect most of us in some way or another.
A sector that was hit very badly by the economic slump was the real estate industry –the loss of jobs and the reluctance of the public to purchase homes whether they are first time buyers or seasoned purchasers came grindingly to a standstill – this has seen dire consequences in the housing market – and seen a reluctance of existing home owners wanting to sell.
In the last four months the market looks a lot brighter and the media scare-mongering has taken a back seat and more 'For Sale' signs are being seen again in neighbourhoods throughout the world. Good news for all – as now is a great time buy before pricing start to rocket back out of control (if we have not learnt the previous lessons).
Estate Agency Directory Submissions
In the last couple of weeks we have seen realtors submitting to the directory again. Two interesting submissions that came to the Search and Go Directory are both estate agencies that provide beachfront properties for sale.
Firstly there is Rehoboth Beach Living they are an agency run by Joe Maggio of Maggio Shields a well known and respected realtors in Delaware. RBL offer beautiful waterfront and beach properties for sale in Rehoboth and surrounding areas. To Joe it is not just about selling a home – it is also a lifestyle – Rehoboth all the way through to Bethany Beach is fast becoming the Riviera of the East Coast. Snapping up properties either for second home purchases or holiday homes is becoming big business in these areas.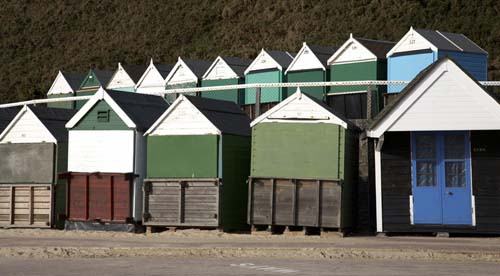 The other submission was by Bullock and Lees a Bournemouth estate agency that also offers beachfront homes for sale in one of the most beautiful areas of Britain's South Coast. BL also offer a large range of commercial properties for sale in Bournemouth and surrounding areas that include Southbourne, Christchurch, and luxury homes in Sandbanks. The Bullock & Lees website according to the company is fairly new having been redesigned to meet all modern standards. After having a good look through we found it to be informative and indeed a one of the more beautiful and functional real estate websites we have seen.
Whats New at Search and Go
Along with the above two companies there has been many more good submissions to the directory which include Charles Tyrwhitt a well known English shirt designer with a stellar reputation for classic and modern shirt design. Charles Tyrwhitt also provides a classic range of accessories for men and women.
Looking for the perfect gift for that special man on Valentine's Day then look no further – Niven & Joshua a male grooming company offers a wide range of products for men that include top brand and newer names cosmetic and grooming products for me. In this day and age where men have become more aware of the importance of looking after their skin and appearance Niven & Joshua are one of the few male grooming companies that offer them the tools and applications to do just that.
Notable Mentions
There has been many good ites submitted to the directory and we cant add them all here but they are found on the Whats New Page, and throughout the directory. A couple of notable mentions are the Cavendish Hotel and small and lovely looking bed and breakfast in England . ZS Diamonds that offer beautiful engagement rings for sale. And the La Reserve Geneva a luxury spa and wellness center.
Previous Highlight: Florence City of Romance >>