About Us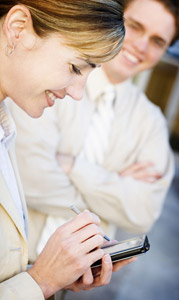 Search and Go is a new special features portal exclusively for those who need useful tools and up-to-date information on a wide range of topics. Casual readers will find Search and Go helpful, but as someone with a need for authoritative information and innovative web-based resources you will find us priceless!
Envisioned as a community, Search and Go will offer far and above what other information portals offer. The article archive will feature quality pieces written by professionals or by enthusiasts with a solid knowledge base on the subject matter. News items will be made interactive, allowing you to voice your opinion and ideas about today's most pressing issues.
Have Your Say

World events affect us all. Isn't it time you made your voice heard? With our Interactive News feature, you'll soon be able to. The most current issues of the day will be made available plus you'll have the ability to discuss these topics with other Search and Go members. Choose from categories including World News, Entertainment, Technology, Business and more.
Search and Go

Currently in BETA 3, we're in the process of developing new tools, creating and collecting articles, and adding news pieces, product reviews, interviews and resources. Bookmark Search and Go now and check the Announcements section above for the latest additions.
Navigation
About Us Menu
Contact Us

Contact Us with any queries about our services, or read our FAQ.
Directory
The Search and Go Directory is now live featuring quality listings and services.
Article
Ever wonder about the history of blogging? Our four part Blogging Explained takes you from the past to the present of weblogs. Blogging Explained